We replace broken screen on all iphones and Androids! If you have a charging port issue, or anything else we can handle it. We are your TV repair shop, and can repair game consoles and most electronic devices.
See us for prepaid cell phone service.
Enlarge
Customize your desktop. Get this background with your children 3D in background $20.00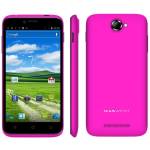 Maxwest Orbit Z50 5" Quad-Core 4G Quad Band GSM Dual-SIM Android 4.1 w/Dual Cameras Android. Jelly Bean 4.1, 1.2GHz Processor
4G + 1GB RAM Memory
8.0MP Auto Focus Main
2.0MP Secondary
Dual Sim $250. (Call to order)
Halo pocket phone charger.
Color: Pink leopard
Portable lithium-ion battery
2800 mAh capacity
Charges smartphones, gaming systems, Bluetooth devices, cameras, and more
$10.